Positions Available – Walk In Anytime!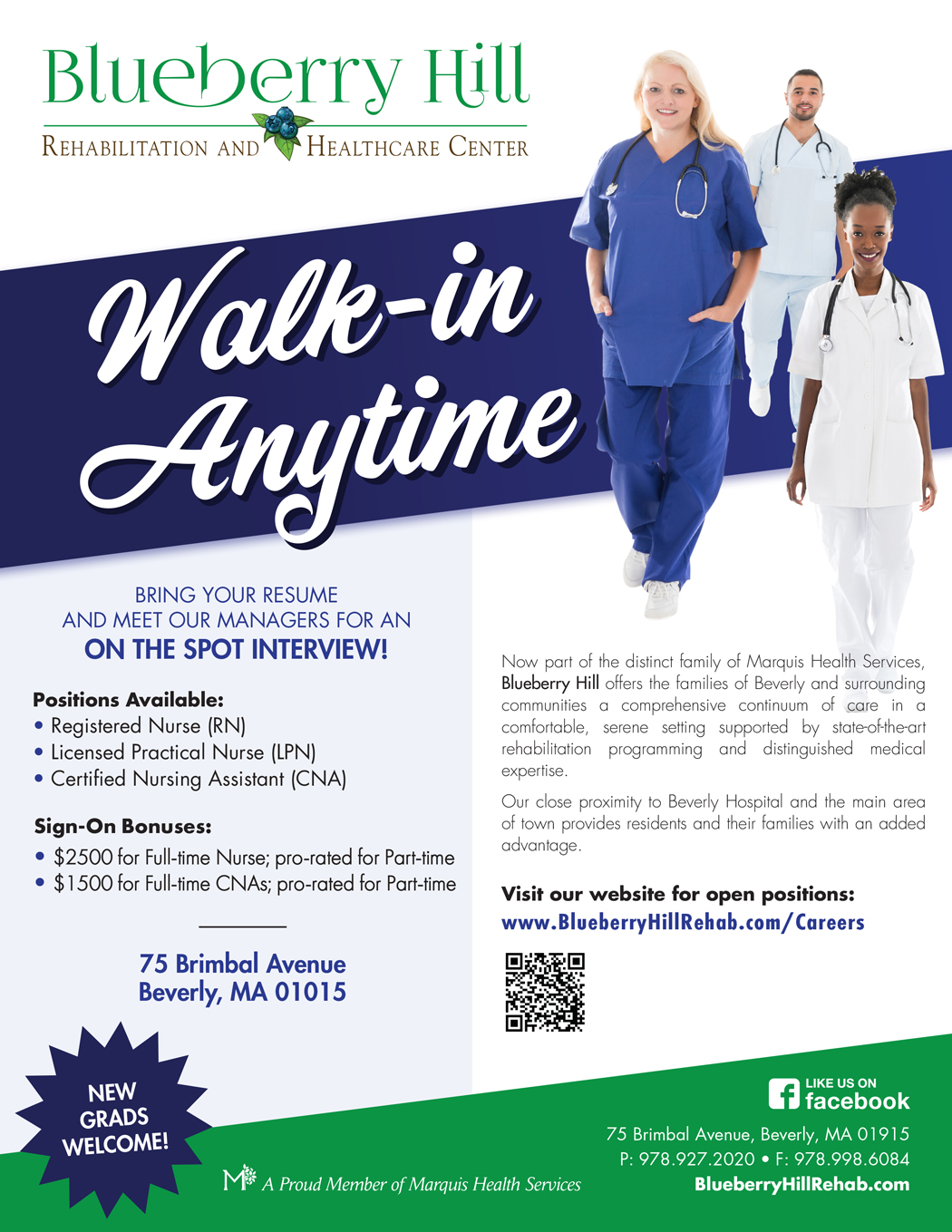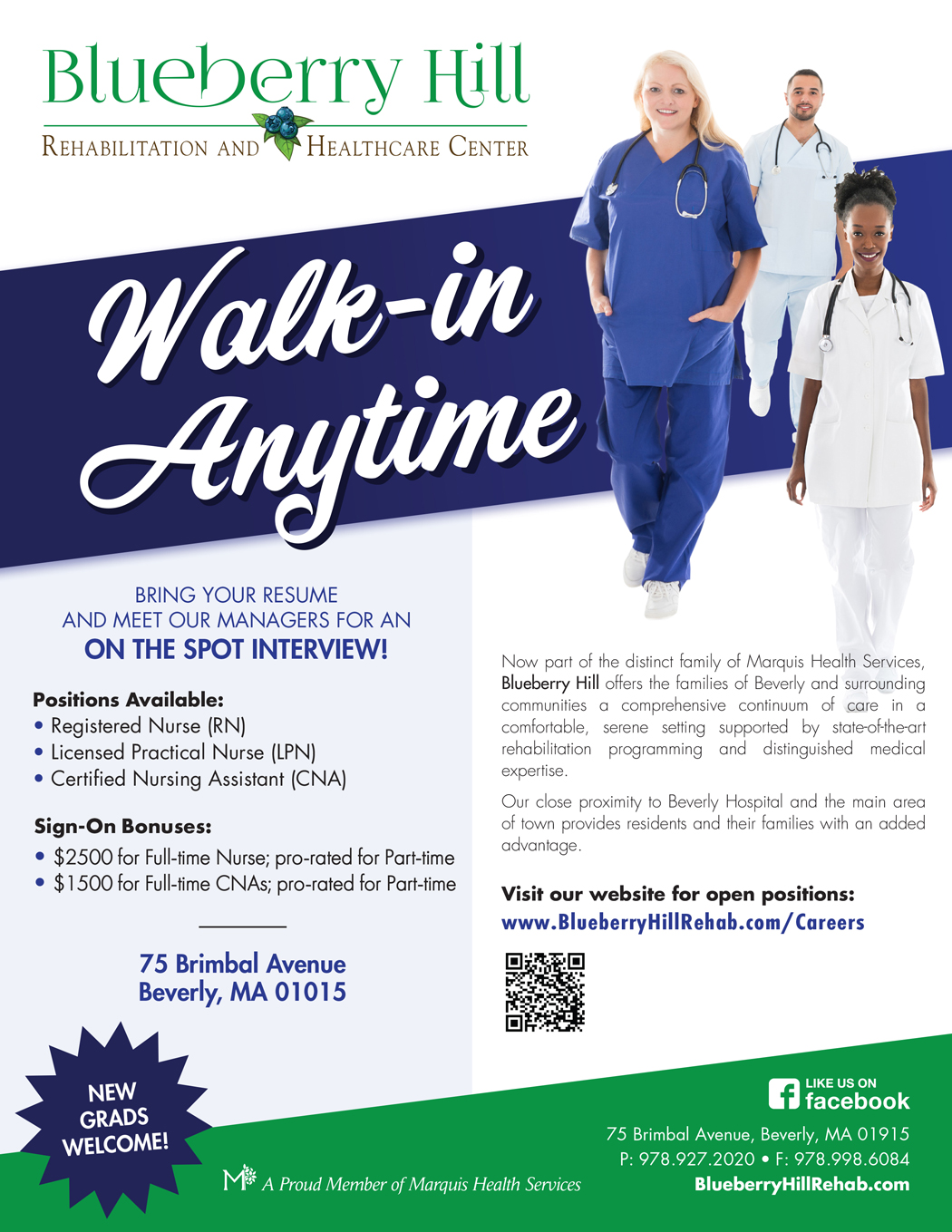 BRING YOUR RESUME AND MEET OUR MANAGERS FOR AN ON THE SPOT INTERVIEW!
Positions Available:
Registered Nurse (RN)
Licensed Practical Nurse (LPN)
Certified Nursing Assistant (CNA)
Sign-On Bonuses:
$2500 for Full-time Nurse; pro-rated for Part-time
$1500 for Full-time CNAs; pro-rated for Part-time
Now part of the distinct family of Marquis Health Services, Blueberry Hill offers the families of Beverly and surrounding communities a comprehensive continuum of care in a comfortable, serene setting supported by state-of-the-art rehabilitation programming and distinguished medical expertise.
Our close proximity to Beverly Hospital and the main area of town provides residents and their families with an added advantage.
Visit our website for open positions: www.BlueberryHillRehab.com/Careers